Welcome to 2011, a year that, at least here, will be dedicated to...
I've mentioned the good Mac a couple times before (
remember this confession?
), but before you start thinking I'm completely 80's obsessed (and really, what would the harm in that be?), let me explain.
I will NOT be posting regular homages to
Richard Dean Anderson
. No, here on
just Lu
, the year 2011 will be dedicated to Mr. MacGyver in another way...
...with a new series called
Housewife MacGyver
, all about
becoming more self-reliant by using resources wisely.
That's what makes MacGyver the ONE man for the job, every time -- his amazing ability to combine what he knows with what little he has available to escape from behind enemy lines, stop those poachers, or rescue a kid off the streets.
Most of us won't ever experience a high-risk situation like defusing a bomb or stopping a smuggling ring, but by applying our knowledge and using our resources wisely,
we can definitely make a difference in the "high-risk" work that we do as wives, mothers, and women.
No man (or housewife) is an island, completely self-reliant -- nor should we be -- but if we can use what we have to address our needs without having to run to the store or call someone (even Mom!), we're empowered. We can do ANYTHING!
Plus, it feels awesome.
The longer I am a wife and mother, th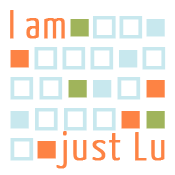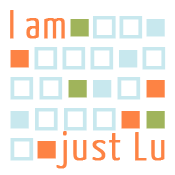 e more I realize that there are so many things I just don't know -- and often I feel silly asking someone and end up just Googling it. Some things you learn with time and as circumstances require, but there are some basic things I feel like I've missed the boat on and other areas where I know I need to improve. So, between now and the end of 2011 and with a LOT of help from some fantastic guest bloggers, I hope to fill in some of these areas in my home and in yours.
This series won't cover
topics such as defusing bombs or even living off nothing in the wilderness. Instead, I've chosen topics that will (hopefully) enrich each of us in our normal lives, help us to do the everyday things we do just a little bit better. Throughout 2011, guest bloggers and I will share information about becoming more self-reliant in nine different areas of family and individual growth:
financially
domestically
physically
in the kitchen
around the house
academically
in the car
spiritually
emotionally
Hmm... you're doing the math... 9 topics... 12 months...
What about the other three months?
We're starting off the year with two challenges (which are more like encouragements, really) in the form of the first two MacGyver commandments:
commit thyself
(to be formally introduced tomorrow)
organize thyself
(coming in February).
(And then to round out the twelve, December will be a review month, since December is the craziest month of the year both in and out of bloggyland!)
But don't worry -- Housewife MacGyver won't replace everything that I usually do here, only supplement it. The Housewife MacGyver series will be 2-4 posts per month, mingled with my normal crafty-crazy posts.
Wanna join?
Grab the button below and tell everyone you're joining up! And, if you (or someone you know) would love to contribute, just contact me at iamjustlu at gmail dot com. Don't feel like you have to be an expert, either -- we're all still learning and we can all learn from each other!
Here's to a very MacGyver 2011!
Thanks for reading!
If you need to brush up on your MacGyver, you can watch excerpts from seasons 1 and 2 here on YouTube.